"ASEAN and Peru: Opportunities for trade, investment, and cooperation" international conference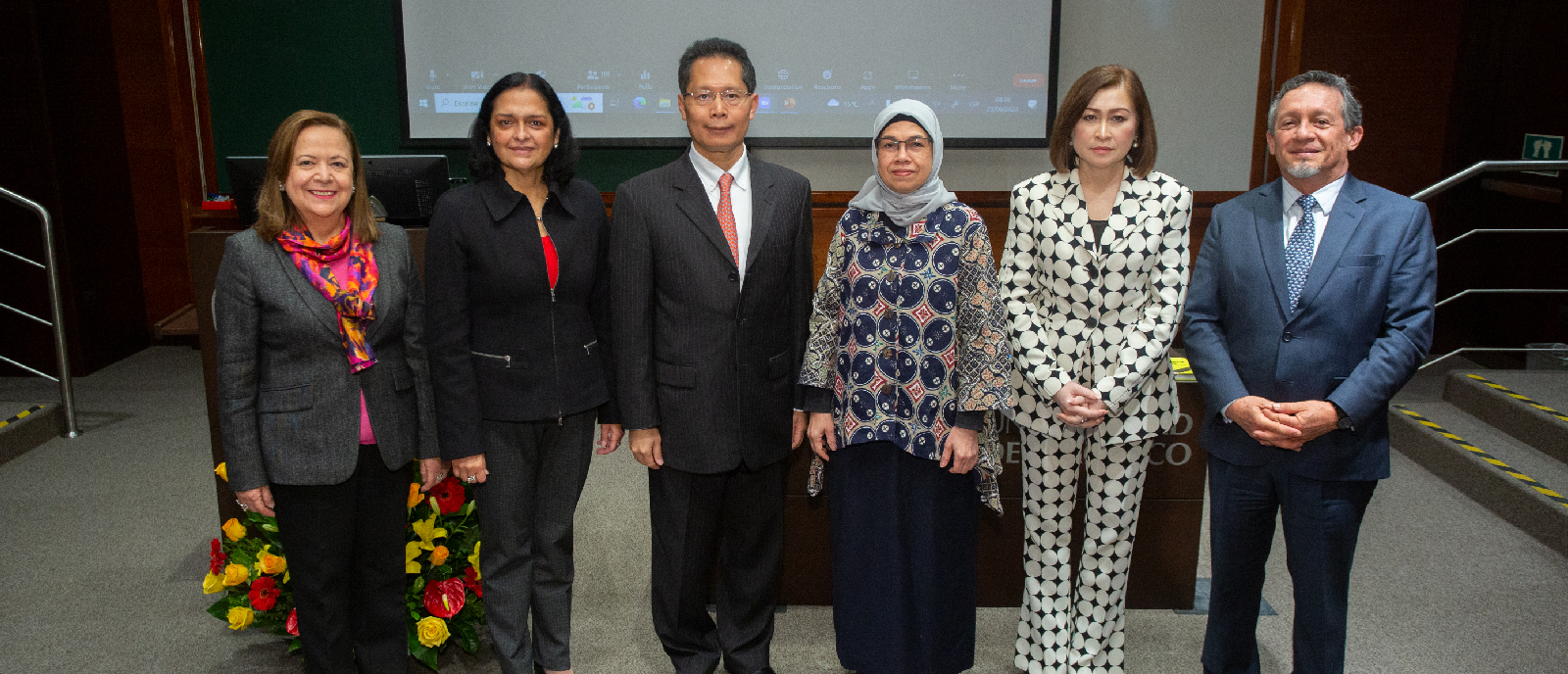 On August 23 the international conference "ASEAN and PERU: Opportunities for trade, investment and cooperation" was held as part of the 55th anniversary of ASEAN; the event was co-organized  by the UP Center for China and Asia-Pacific Studies and the ASEAN Committee in Lima.
The event, which had nine presenters—four from ASEAN countries and five from Peru and Latin America—was divided into two thematic blocks: "Southeast Asia: economic importance and integration" and "Peru-ASEAN relations: potential in trade, investment, and cooperation".
As the exhibitors pointed out, Southeast Asia is a benchmark for Peru and Latin America in terms of economic growth and key conditions for development. Different factors related to competitiveness explain that region's higher GDP growth per capita. Thus, there are many lessons to be learned in areas such as economic openness; connectivity; information, communication and technology; and quality education.
This event also promoted reflection on Peru's relations with the ASEAN economies, especially when it comes to trade and investment: What has been achieved? What are the successful strategies and future opportunities? With regard to trade, Peruvian exports to ASEAN are growing but they are still composed predominantly of raw materials: mining accounted for 66% of all exports to these countries in 2021.
In the case of investment, Peru attracts FDI from ASEAN countries but there are also examples of Peruvian firms investing in ASEAN markets in innovative ways—such as the AJE Group. Finally, the event highlighted the potential in technical cooperation that the ASEAN countries represent for Peru, especially in key sectors such as technology, education, and agriculture, among others.