International Symposium: The Chinese Economy in the Post-Pandemic World: Trends, Challenges and Impacts on the World Economy. Trends, challenges and impacts on the global economy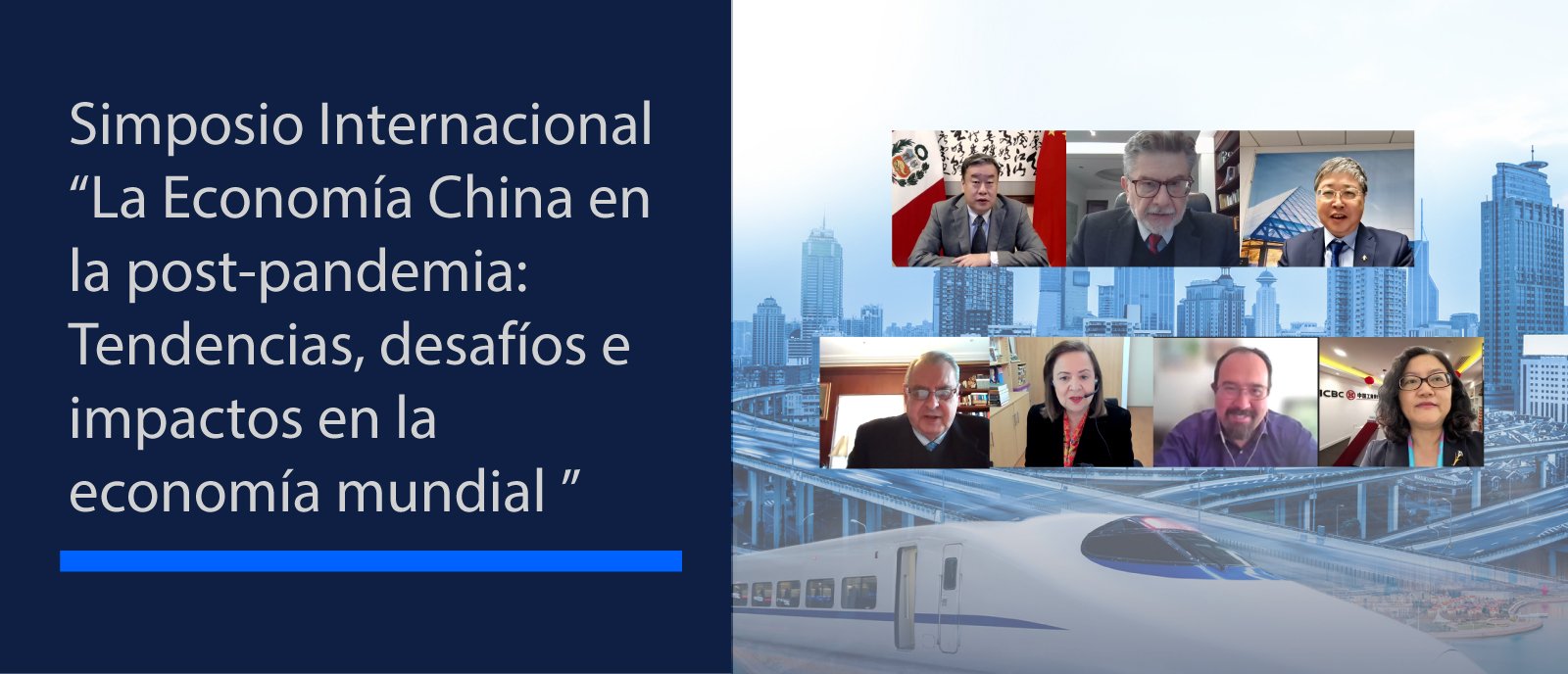 As part of Universidad del Pacífico's 60th anniversary celebrations, the Center for China and Asia-Pacific Studies and China Europe International Business School (CEIBS), Shanghai organized the international symposium "The Chinese Economy in the Post-Pandemic: Trends, Challenges and Impacts on the World Economy" on October 25.
The symposium featured a keynote address by Dr. XU Bin, Ph.D. in Economics from Columbia University and professor of economics at CEIBS, as well as a distinguished panel of commentators such as Allan Wagner, ambassador and former minister of foreign affairs of Peru; Tao Fenghua, general manager of ICBC Peru Bank and president of the Association of Chinese Companies in Peru (AECP); Diego Winkelried, principal professor and head of the Academic Department of Finance at Universidad del Pacífico; and Rosario Santa Gadea, director of the center.
The event opened with words of welcome from Felipe Portocarrero, Rector of the Universidad del Pacífico, and then the ambassador of the People's Republic of China in Peru, Song Yang, gave the opening speech.
In his keynote address, Dr. XU Bin remarked on the current state of the Chinese economy, the challenges it faced after 2008, China's new era under the leadership of Xi Jinping, and reflections on the 20th National Congress of the Chinese Communist Party (CCP) and its implications for the global economy.
For their part, the commentators drew attention to China's importance as a trading partner of more than 140 countries thanks to globalization. China will continue to drive the world economy, with growth rates, despite their recent slowdown, that remain in excess of advanced countries and the global average.
China is expected to join the group of high-income economies in a few years, thereby escaping the middle-income trap. Meanwhile, Peru is still a long way from this achievement, with slower and more erratic GDP per capita and productivity growth. Finally, returning to the China and the 20th Congress, President Xi's announced that the goal for 2035 is to achieve a per capita income equivalent to the average of high-income economies.