The Center co-organizes a workshop with Boston University and Peking University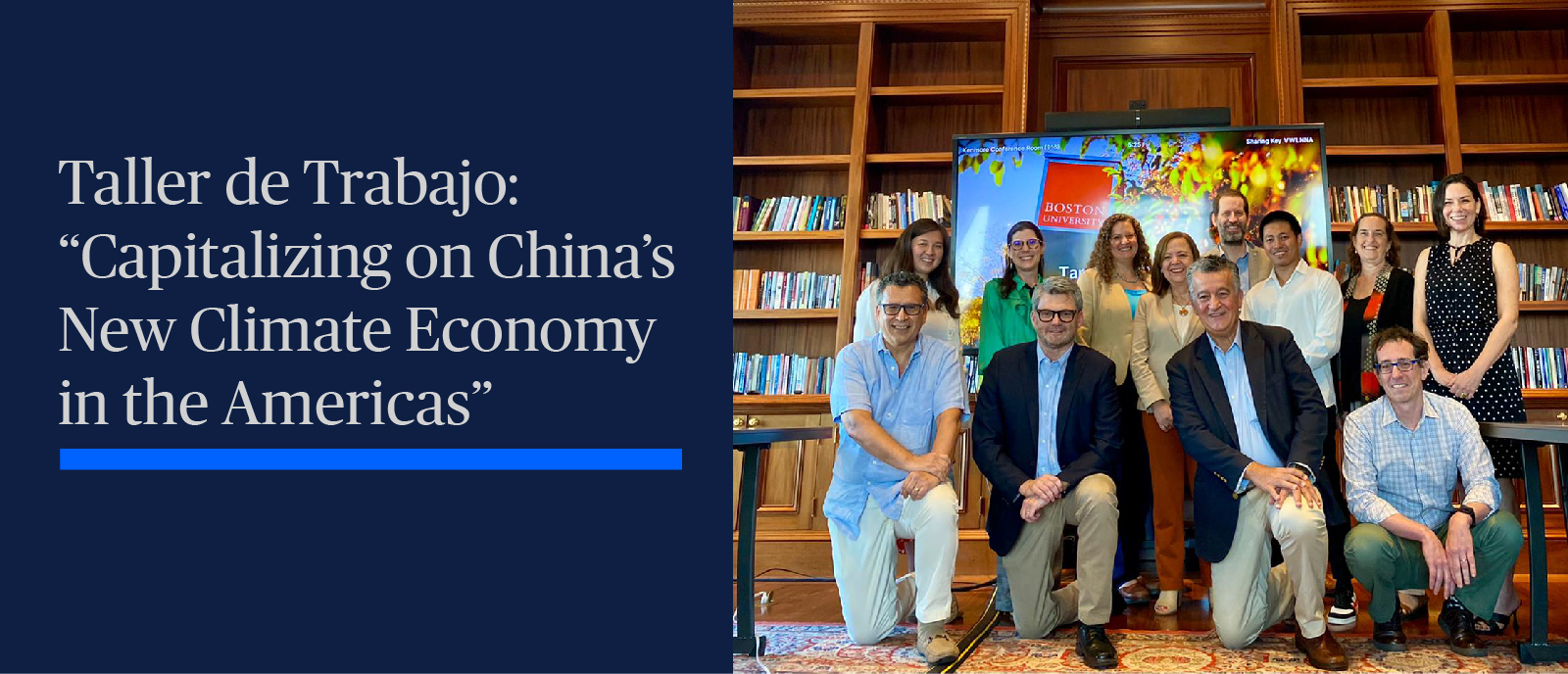 On August 4 and 5, 2022, a workshop entitled "Capitalizing on China's New Climate Economy in the Americas" was held at Boston University. The event was co-organized by the Global Development Policy Center at Boston University, United States; the Institute for New Structural Economics at Peking University, China; and the Center for China and Asia-Pacific Studies at Universidad del Pacífico, Peru.
The workshop drew together a group of experts to assess current knowledge regarding expected changes in the demand for raw materials as a result of China's energy transition, as well as Latin America's economic policy and socio-environmental policy experiences in relation to raw material production and supply chain development. Likewise, the workshop analyzed the role of development finance institutions in promoting new industries and contributing to their governance. The methodologies used most commonly and to best effect in this field of research were also reviewed.
The overall aim was to develop an analytical framework on these issues as well as a policy-oriented research agenda that can form the basis of a possible future collaborative research project between the three institutions. The workshop materials and discussions will help address identified knowledge gaps, prioritize the most relevant areas for policy design, and set the research agenda. Participating on behalf of Universidad del Pacífico were Dr. Rosario Santa Gadea, director of the center; Dr. Cynthia Sanborn, professor at the Academic Department of Social and Political Sciences and research affiliate at the Center; and Dr. Daniel de la Torre, CIUP research affiliate.