The Center Participates in the Dialogue on Educational Cooperation Between China and the Pacific Alliance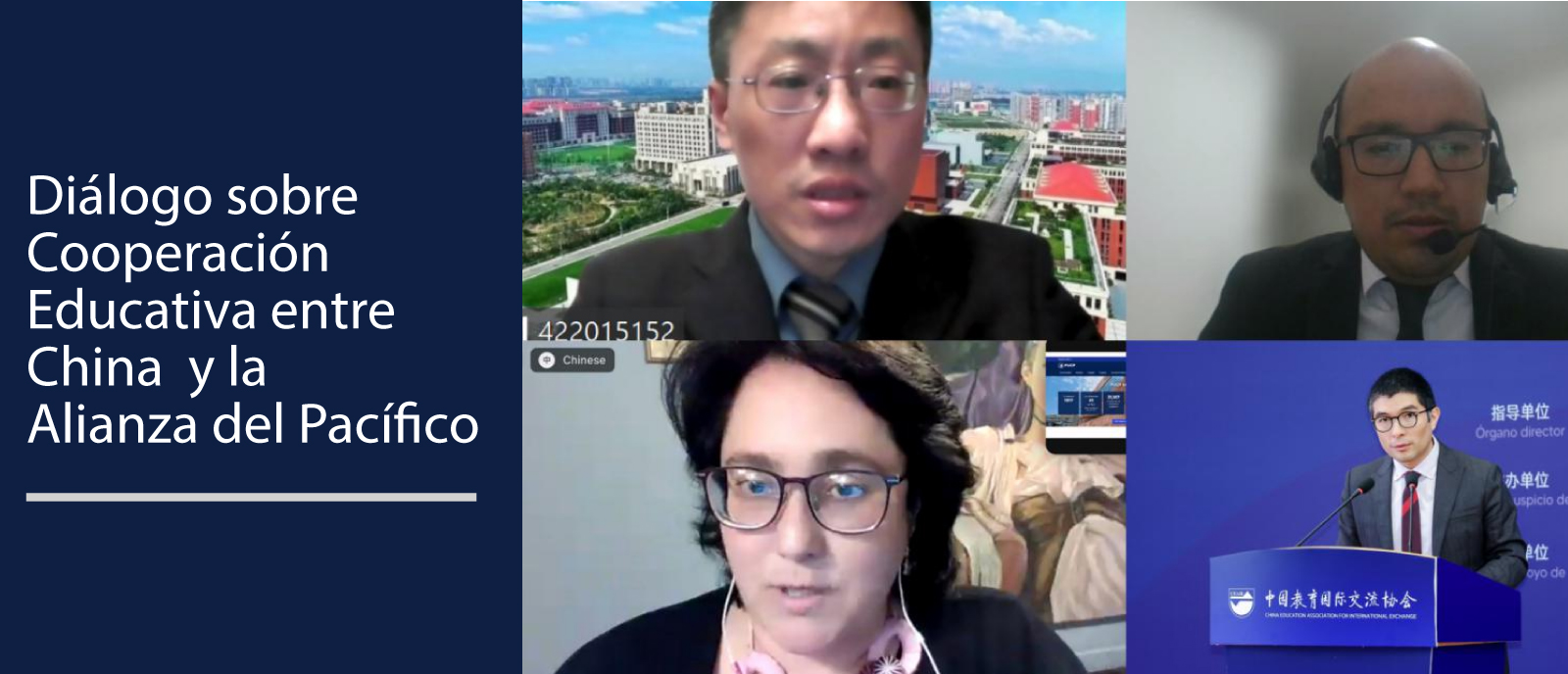 On November 12 in the city of Beijing, the center, on behalf of tUniversidad del Pacífico, participated in the Dialogue on Educational Cooperation Between China and the Pacific Alliance, a blended event held by the China Education Association for International Exchange (CEAIE) and the Embassies of the Pacific Alliance in China.
The event, attended by representatives of various universities from the Pacific Alliance and China, provided a space to share opportunities for collaboration within the field of higher education, as well as to disseminate good practices and successful cooperation cases among the alliance's member countries and China.
The Pacific Alliance is an economic organization whose constituent countries–Peru, Chile, Colombia, and Mexico–cooperate closely with China in the fields of the economy, trade, culture, and education. Within the field of education, universities play a very important role in promoting outreach and mutual knowledge, in addition to offering a platform that promotes the development of healthy relations between China and Latin America.
As part this dialogue, our deputy director, José Carlos Feliciano, discussed the center's strategy in relation to China, its lines of research, and some projects that have contributed to mutual learning in both countries. In addition to Universidad del Pacífico, other participating institutions included: Universidad de Fudan, Universidad Nacional Autónoma de México, Universidad de Los Andes, Pontificia Universidad Católica del Perú, Universidad de Agricultura de Sichuan,  Universidad de Xian Jiaotong, Universidad de Concepción, and others.