The Center's Director participates as speaker at the International Academic Forum in China 2022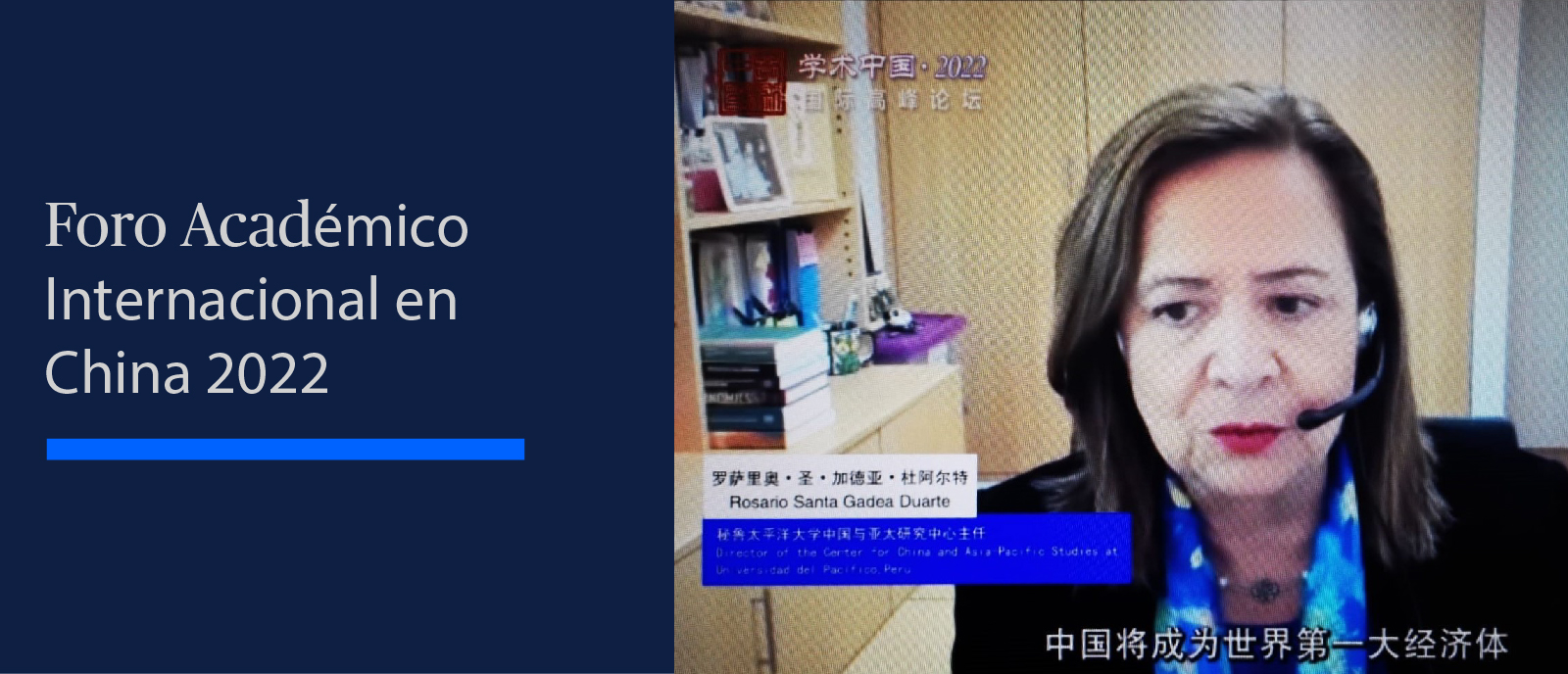 On August 26 and 27, the International Academic Forum in China 2022 (also known as the "100 Forum") was held in Beijing under the title "Civilizations Amid Profound Changes: China and the World."  This event was sponsored by the Chinese Academy of Social Sciences (CASS) and organized by Social Sciences in China Press (SSCP).
The annual forum brought together a large group of distinguished Chinese academics, who attended in person, as well as several international academics who participated virtually as special guests. Panels on theory and philosophy, literature and history, economics and sociology, law, journalism and communications, political science, public administration, and international relations were featured. Dr. Rosario Santa Gadea, director of the Center, was one of two speakers from Latin America invited to the forum, participating on the Economics and Sociology panel.  Dr. Santa Gadea's presentation, entitled "China as a Contributor to Global Economic Development: Exploring Lessons from its Experiences and the Potential Role of the BRI. A Latin American Perspective," was sent pre-recorded and then subtitled in Chinese for the purposes of the academic forum.    An excerpt from Dr. Santa Gadea's paper, in both English and Spanish, was officially published in Chinese Social Science Today (csstoday.com).