The center's research affiliates participate in LASA/Asia 2022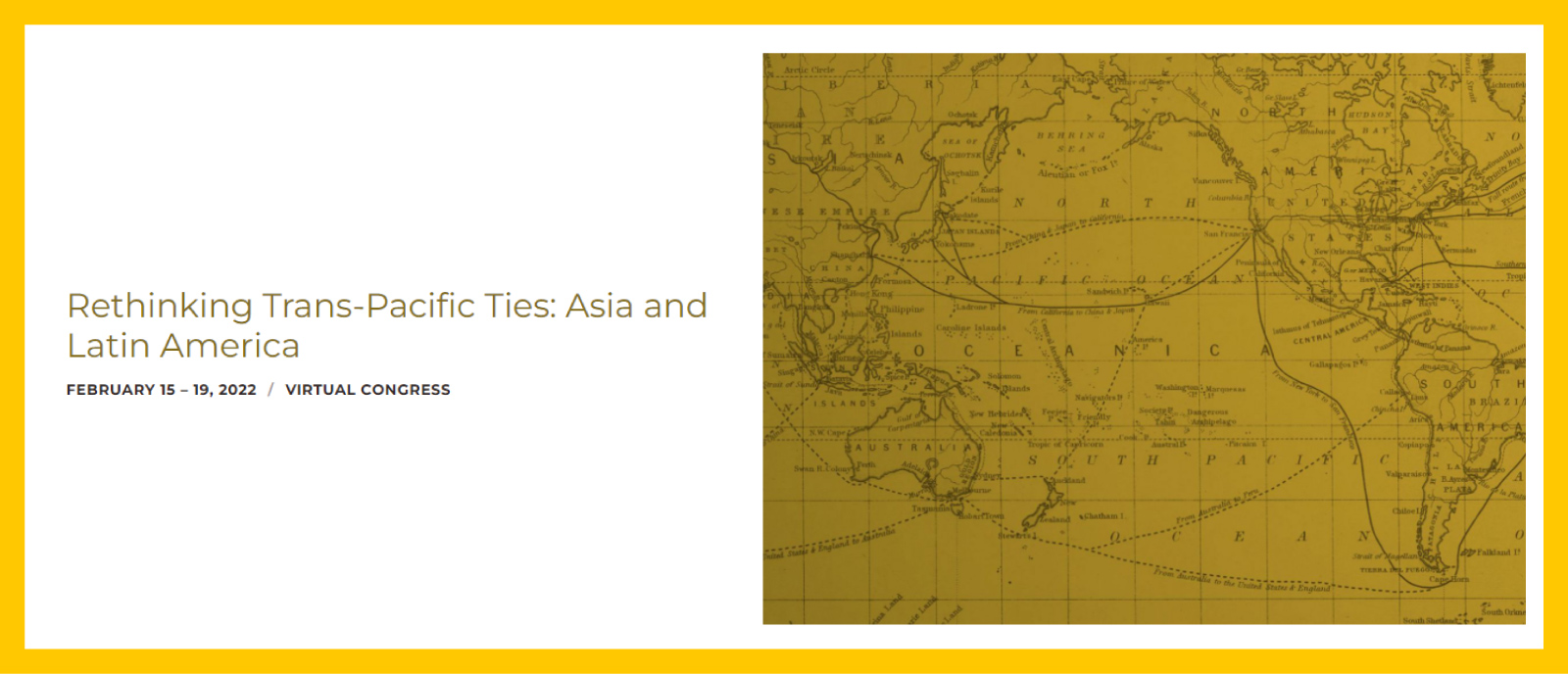 Between February 16 and 19, 2022, research affiliates of the Center for China and Asia-Pacific Studies at Universidad del Pacífico participated in the virtual conference "Rethinking Trans-Pacific Ties: Asia and Latin America," which was co-organized by the Latin American Studies Association and the East Asian Network of Latin American Studies. This event explored relations between Asia and Latin America and the Caribbean, while also promoting studies and intellectual encounters between experts from the two regions. It is worth noting that LASA/ASIA 2022 was the first LASA continental event focused entirely on the Asian continent, making it a unique opportunity for collaboration between Asia and Latin America.
Our participating research affiliates participated in different ways and spanned a range of topics. On Thursday, February 17, Benjamín Creutzfeld took part in the plenary session "A Different Way of Thinking About the World Order: Conventional and Alternative Approaches and Narratives on International Relations," organized by academics Andres Serbin (CRIES) and Vladimit V. Rouvinski (ICESI). On Friday, February 18, during the paper session entitled "The Chinese Influence in Latin America," Leolino Dourado presented his research, "Lessons From and For Chinese-financed Infrastructure Abroad: The Case of the Brazil–Peru Transcontinental Railroad Project." Finally, on Saturday, February 19, Professor Cynthia Sanborn, a professor at the UP academic department of Social and Political Sciences as well as a research affiliate, participated as a commentator in the plenary session on Asian Studies in Latin America.