China in Latin America: Lessons for South-South Cooperation and Sustainable Development
Description:
Cynthia Sanborn, Vice President for Research at Universidad del Pacífico, conducted this study alongside Rebecca Ray, Kevin Gallagher, and Andrés López as part of the Global Economic Governance Initiative at Boston University (BU). The study takes stock of the socio-environmental impact of Chinese investments in and commercial ties with Latin America. This study was published in English in April 2015 by BU, the Research Center for Transformation, Tufts University, and UP. The Spanish edition was published by the UP and BU university presses in June 2016. The second Vice President of Peru, Mercedes Aráoz; the Minister of the Environment, Elsa Galarza; and the co-editors of UP and BU took part in the launch event in Lima, in September 2016.
Participating institutions:
Boston University
Universidad del Pacífico
Results: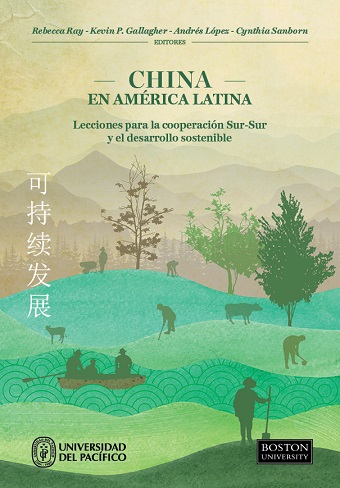 Ray, R., Gallagher, K., López, A., and Sanborn, C. (2016). China en América Latina : lecciones para la cooperación Sur-Sur y el desarrollo sostenible. Universidad del Pacífico and Boston University.