Building Bridges with China discussion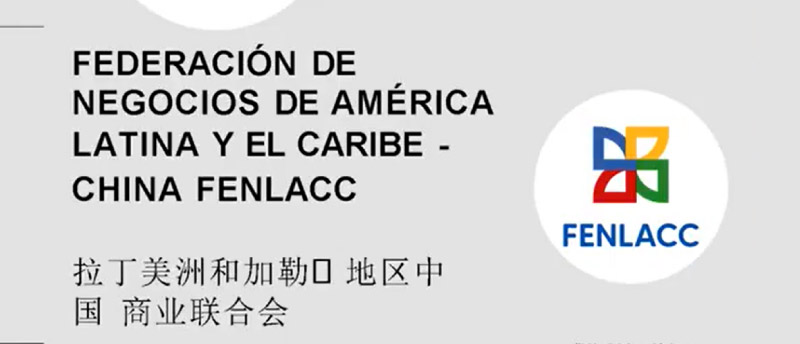 A discussion on "Building Bridges with China" was held on June 30, organized by the CELAC–China Business Federation (FENLACC). Universidad del Pacífico is a member of the Peruvian–Chinese Chamber of Commerce (CAPECHI), which in turn is part of FENLACC. This grouping has the mission of promoting, facilitating, and linking economic relations between the Latin American and Caribbean region and China, and is on course to become a benchmark in LAC for the development of business relations with China.
Speakers at the discussion included Rafael Valdez, president of both FENLACC and the Mexico–China Bilateral Committee of the Mexican Business Council for Foreign Trade, Investment, and Technology (COMCE); Nicole Wong, director general of Foreign Policy under the Ministry of Foreign Affairs of Panama; Pepe Zhang, associate director of the Adriene Arsht Center for LAC and leader of the China–LAC section at the Atlantic Council; and Dr. Rosario Santa Gadea, director of the Center for China and Asia-Pacific Studies at Universidad del Pacífico.
Dr. Santa Gadea's presentation, entitled "The Belt and Road Initiative (BRI): Implications for Latin America and Peru," pointed out that Panama was the first country to join the BRI in 2017, that much of the South American Pacific, with the exception of Colombia, have signed memorandums of understanding with China on this matter, and that the number of projects and corridors associated with the BRI is increasing considerably over time.
Dr. Santa Gadea also underlined the need to promote trans-Pacific connectivity and to work on developing the conditions for Peru to become a hub of international trade between China and South America. This must be approached from a long-term perspective that prioritizes diversification of markets and investment sources and the increased competitiveness of Peru and Latin America, particularly in infrastructure, via trade opportunities between China and the region as well as participation in the BRI.