Design of Darkstores (micro-hubs) for instant delivery in Lima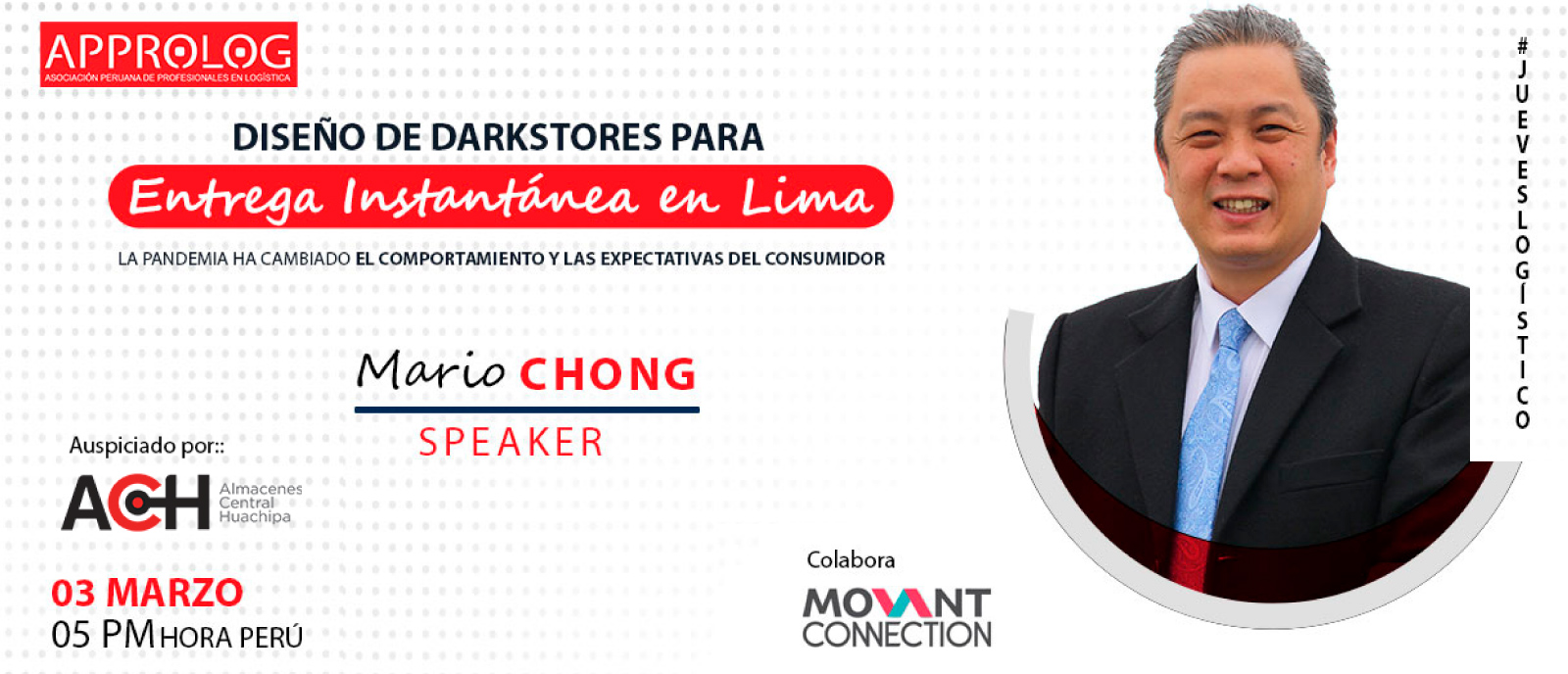 On March 3, 2022, Dr. Mario Chong, a researcher affiliated with the Center for China and Asia-Pacific Studies, gave a virtual presentation entitled "Design of darkstores (micro-hubs) for instant delivery in Lima" at the monthly conference held by the Peruvian Association of Logistics Professionals (APPROLOG).
In his presentation, Dr. Chong outlined the main guidelines of a project, sponsored by the center, to evaluate the possible use of urban spaces as micro-urban distribution centers (darkstores or microhubs), as well as their optimal location, in order to minimize delivery times based on demand in the city of Lima.
The online event, which was attended by professionals from major companies in Peru's logistics and transport sector—APPROLOG members—was a key space for the exchange of opinions and information about the project and how it can contribute to the efficiency of deliveries in a megacity like Lima. Likewise, the participants focused on lessons learned from the analysis of cases in Chinese megacities, as well as the evolution of this activity in that country's urban areas since the start of the pandemic in 2020.