Fifth date in the center's workshop series on its research projects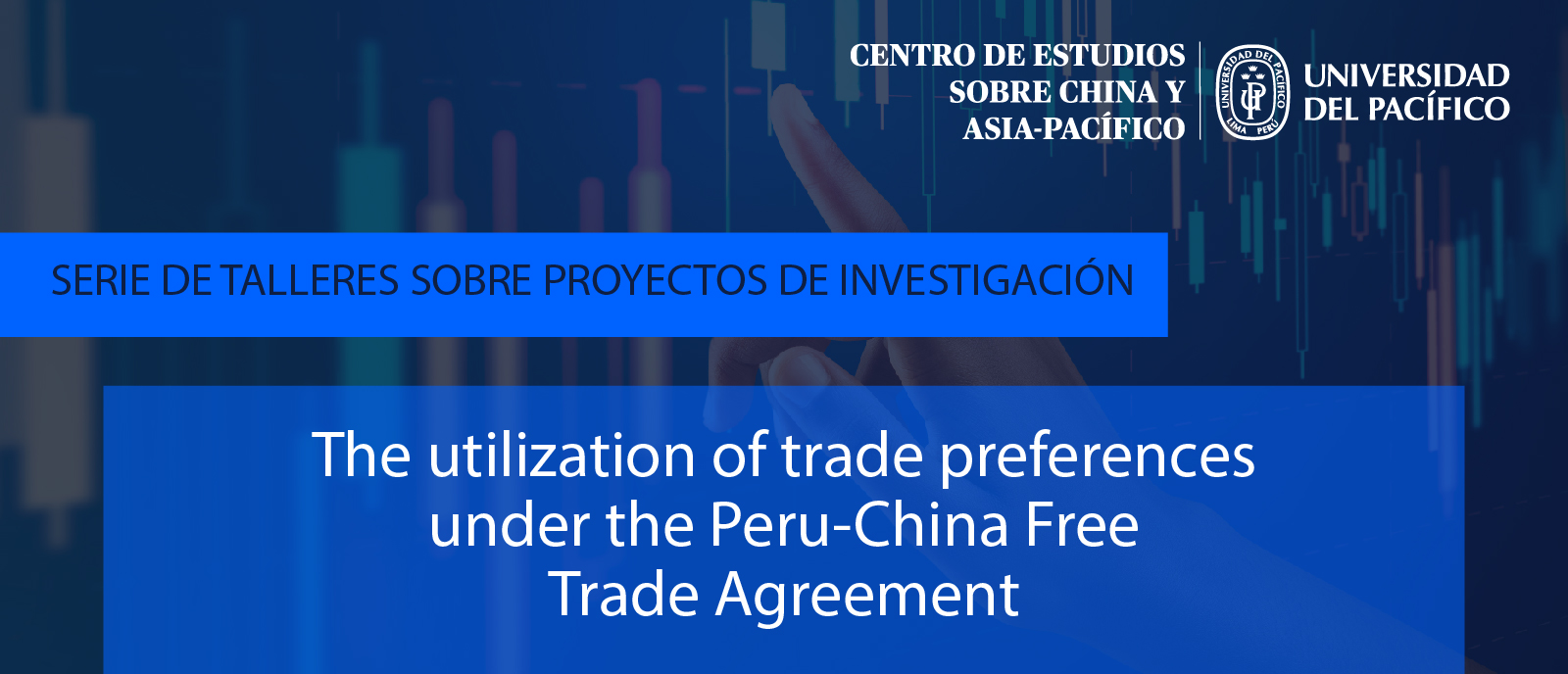 On July 14, 2022, the center held the fifth date of its series of workshops on research projects with a presentation entitled "The utilization of trade preferences under the Peru-China Free Trade Agreement" by Antonio Cusato, UP professor and research affiliate at the center, and Jorge Chávez, UP professor. The commentators at the event were Zhou Mi, deputy director of the Institute of American and Oceanian Studies, Chinese Academy of International Trade and Economic Cooperation (CAITEC); and Yue Yunxia, director, Economic Department, Institute of Latin American Studies, Chinese Academy of Social Sciences (CASS).
Rosario Santa Gadea, director of the center, opened the workshop with words of welcome and a summary of the topics covered in the previous workshops, highlighting the center's efforts to diversify research related to China.
Next, professors Cusato and Chavez spoke of how their research analyzes the tariff preferences granted to Peruvian exporters within the framework of the FTA between Peru and China. The study documents the patterns and degrees of usage of preferences at the company–product level, finding considerable heterogeneity between different sectors and company sizes. This is consistent with the idea that large companies are the most likely to benefit from NAFTA. The professors also found that almost a third of exporting companies only used the FTA to a limited extent.
In the comments section, Professor Zhou Mi stressed that the research contributes to a better understanding of the commercial relationship between China and Peru, as well as the improvement priorities and opportunities for each country. For her part, Professor Yue Yunxia, praised the data collecting and processing effort,  and its contribution to the analysis and conclusions.
Lastly, Dr. Santa Gadea thanked the speakers and commentators who took part in this first series of workshops, adding that these types of spaces promote the exchange of opinions as well as feedback from Chinese experts for future research.