Gathering of the Center for China and Asia-Pacific Studies at UP, the Hopkins-Nanjing Center, and students of the SAIS at Johns Hopkins University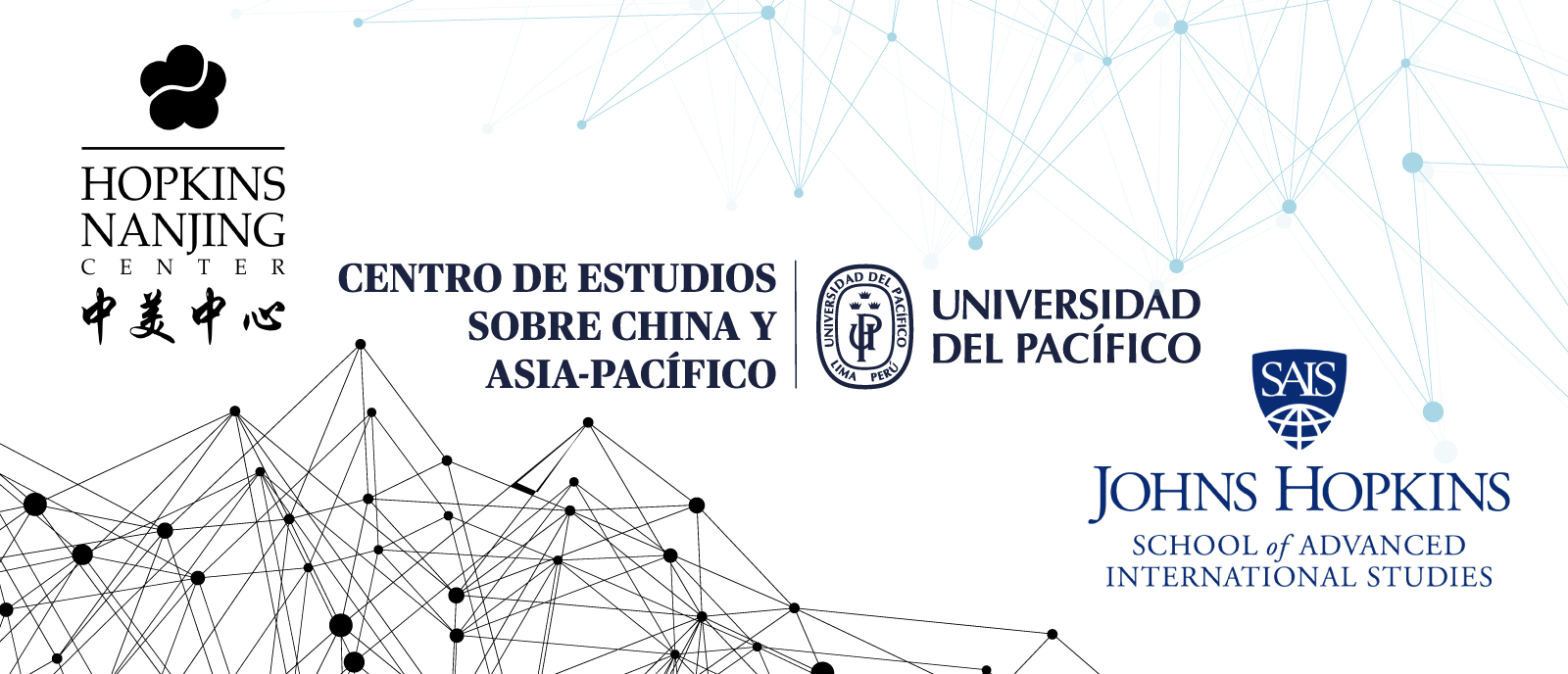 On April 8, 2022, the Center for China and Asia-Pacific Studies at Universidad del Pacífico met with the co-director of the Johns Hopkins University–Nanjing University Center for Chinese and American Studies (Hopkins-Nanjing Center), Professor Adam K. Webb, and a group of graduate students from the School of Advanced International Studies (SAIS) at Johns Hopkins University in order to learn about the work of the UP center and its lines of research on China–Peru relations.
Professor Adam K. Webb opened the event by briefly explaining the importance of the Hopkins–Nanjing Center's multidisciplinary approach, as part of a joint venture between institutions from the United States and China. He added that his center's future research objectives include analyzing China in the Global South and that, in this context, he and his students have an interest in furthering their understanding of international relations between China and Peru.
The gathering was organized into two parts. In the first, the UP center's deputy director, José Carlos Feliciano, gave a presentation on the institution and its current status. In the second, the center's director, Dr. Santa Gadea, gave a presentation entitled "China and the World Economy: Trends and Opportunities for Peru." Finally, students and the co-director of the Hopkins–Nanjing Center were given the opportunity to ask questions.
China's economic impact on Peru and the world was stressed throughout the event. Thus, participants noted the importance of learning from the Chinese experience of escaping the poverty trap. They also highlighted Peru's growing commercial relationship with China, the role of non-traditional products in continued growth, and the challenge of transforming economic relations with China. Finally, participants remarked on the Belt and Road Initiative in Latin America and on how this project can improve physical connectivity through a potential international economic corridor, in which Peru can play a key role.