Latin America and East Asia: Development and Cooperation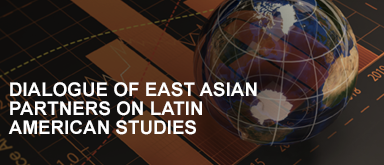 On May 26 and 27, the Institute of Latin American Studies at the Chinese Academy of Social Sciences (ILAS – CASS) held the international conference "Dialogue of East Asian Partners on Latin American Studies." The event was the scene of a crucial exchange of ideas about opportunities and challenges related to development and mutual cooperation between East Asia and Latin America at a time of global change.
Dr. Rosario Santa Gadea, director of the Center for China and Asia–Pacific Studies, was invited to speak at the event, giving a presentation on "China and Asia–Pacific in the World Economy: Trends and Opportunities for Peru" before the audience of academics specializing in relations between the two regions.
Drawing on the 2019 Global Competitiveness Index (GCI) and productivity growth rates (1990–2018), Dr. Santa Gadea's presentation compared Peru with the 16 APEC members from Asia and Oceania.
Her analysis stressed Peru's macroeconomic stability but also noted the significant gap between Peru and its Asian peers across most of the indicators, several of which are benchmarks for development. To address this gap, Dr. Santa Gadea highlighted the importance of promoting high-quality growth and cooperation opportunities focused on the digital economy, social inclusion, and other areas.