Second CELAC–China Forum on Poverty Reduction and Development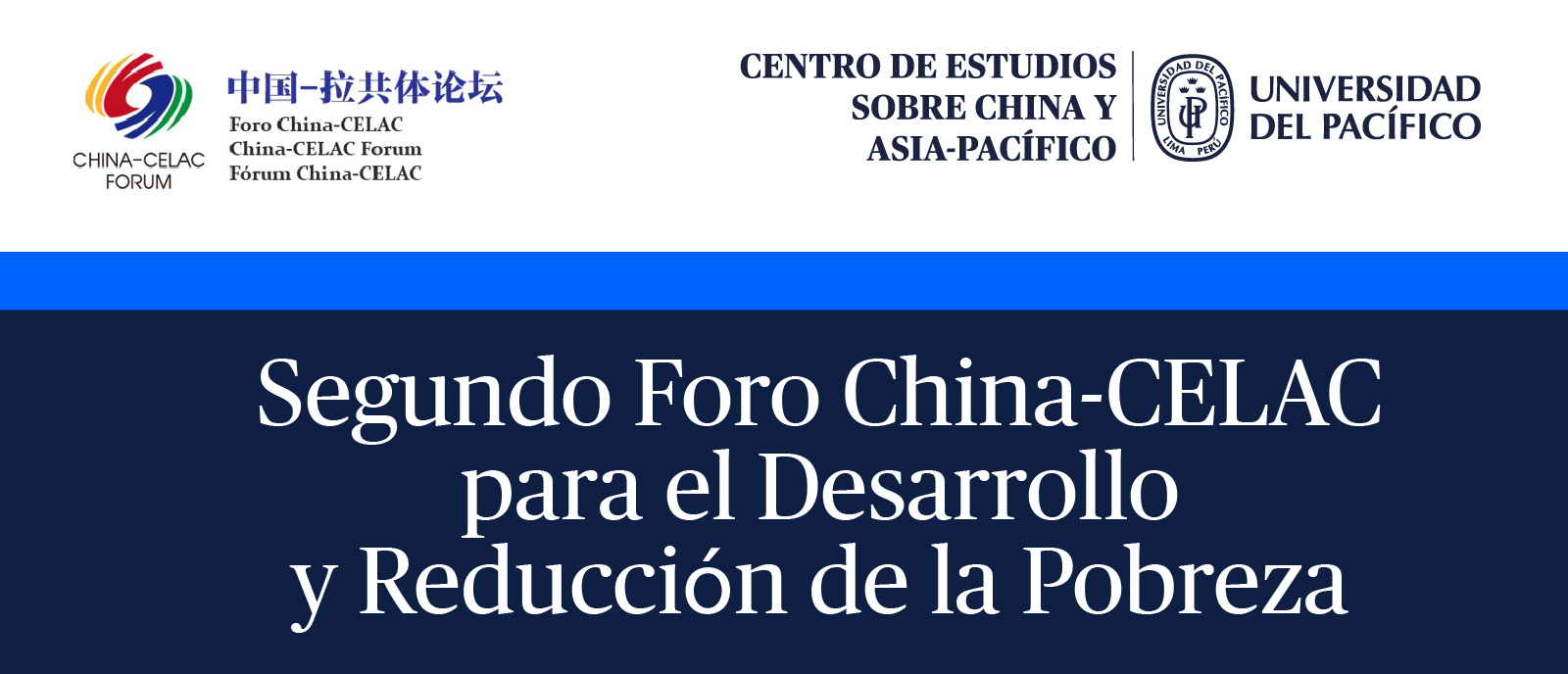 On July 13, 2022, the Second CELAC–China Forum on Poverty Reduction and Development–Facilitating CELAC–China Cooperation for Poverty Reduction in the Post-COVID-19 Era was held online.  This event, which promotes the exchange of knowledge on poverty reduction between China and the countries of Latin America and the Caribbean, was attended by Professor Javier Torres on behalf of Universidad del Pacífico. Professor Torres presented the preliminary results of a regional study on the role of tax benefits in protecting the income of households in Latin America during the COVID-19 pandemic.
The forum, the first edition of which took place last year, brought together more than 30 presenters, including politicians, academics, and business representatives from China and Latin America and the Caribbean. The session was divided into two sections: a first featuring presentations related to urban–rural integration and poverty reduction, and a second related to digital technology for poverty reduction.
Professor Torres' presentation, which covered the countries of Argentina, Bolivia, Colombia, Ecuador, Mexico, Peru and Uruguay, showed how average household disposable income  decreased dramatically in the second quarter of 2020 from the level in December 2019. Likewise, the results of the study showed how COVID-19 policies mitigated the impact of the pandemic to a limited degree in some countries, while in others emergency transfers did not fully offset the drop in income.
Finally, a highlight of the event was its multidisciplinary approach, which served as a platform for exposure and discussion of various issues and good practices related to strategies for reducing poverty and promoting development in our regions.