Strategies to reduce the digital gap in Latin America: Lessons from Korea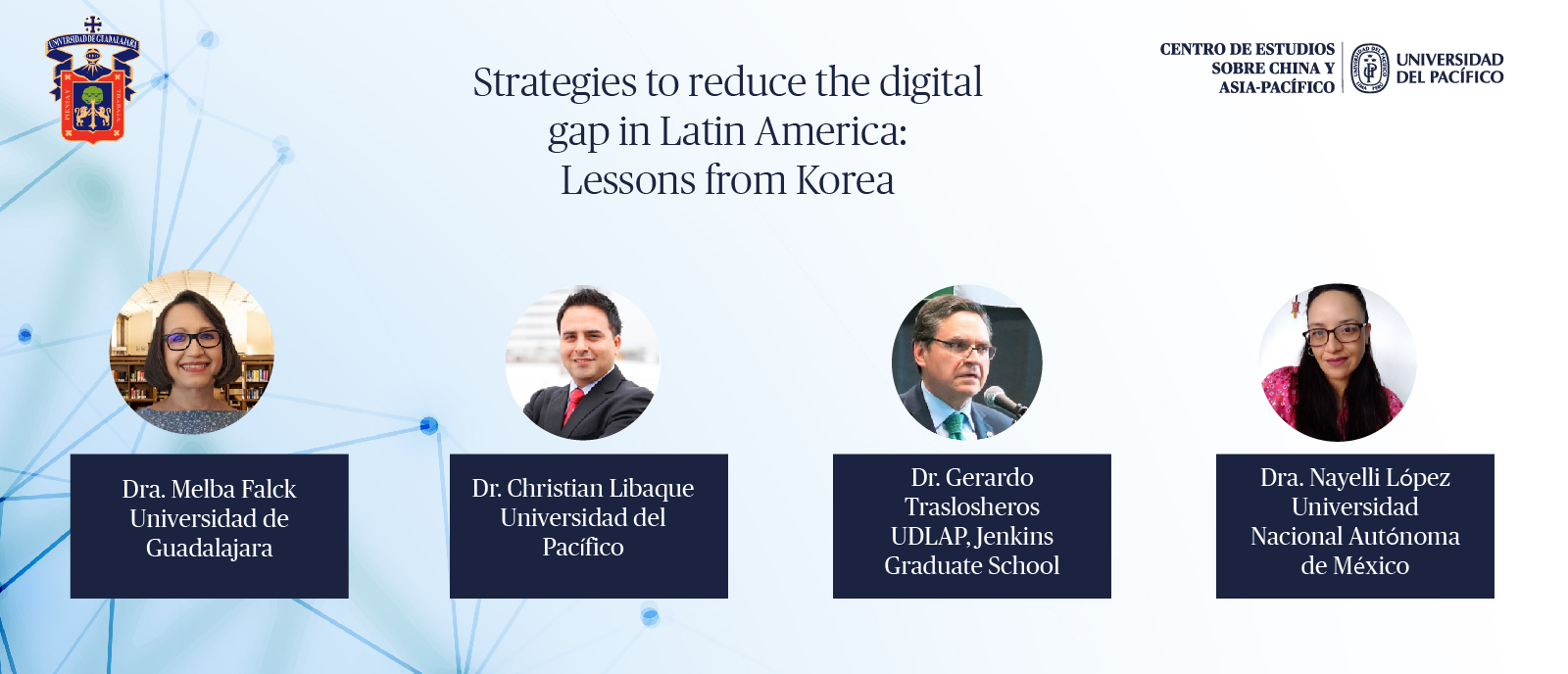 On May 12, 2022, Professor Christian Libaque, Associate Professor of the UP Academic Department of Engineering, participated as a speaker in the International Seminar organized by the Departments of Pacific Studies and International Studies of the University of Guadalajara and the Mexican Consortium of APEC Study Centers called The Pacific Alliance: The road to a Mexico-South Korea FTA? Here, Professor Libaque had a presentation about "Strategies to reduce the digital gap in Latin America: Lessons from Korea".
According to Unión Internacional de Telecomunicaciones, the digital gap is the difference between those who can and can´t access to information technologies, and this occurs at the level of access or infrastructure, use and skills. In this sense, Korea implemented various strategies to close the gap on those three levels.
Professor Libaque highlighted a series of milestones that have allowed Korea to grow digitally. Initially, it sought to strengthen the market, also betting on research. Recognition was given to buildings that had connectivity, equipment and internet were provided for SMEs and students, competition was promoted to reduce costs and, lastly, efforts were made for rural connectivity, thus including the entire population in the digitization process.
As a second stage, it was pointed out that Korea grew towards more complex sectors such as biotechnology, nanotechnology, intelligent transportation systems, among others. The vision and role of the government, as well as the alliance between business and state, have been key to its development. Korean economic conglomerates called "chaebols" also played a major role in the transition to innovation. Finally, Korea teaches us the importance of investing in education and broadband, exploiting existing infrastructure, identifying needs, seeking international cooperation, and generating growth through market mechanisms. All the above are the lessons that Peru can take as an example to reduce its digital gap.​​