The center's workshop series on its research projects begins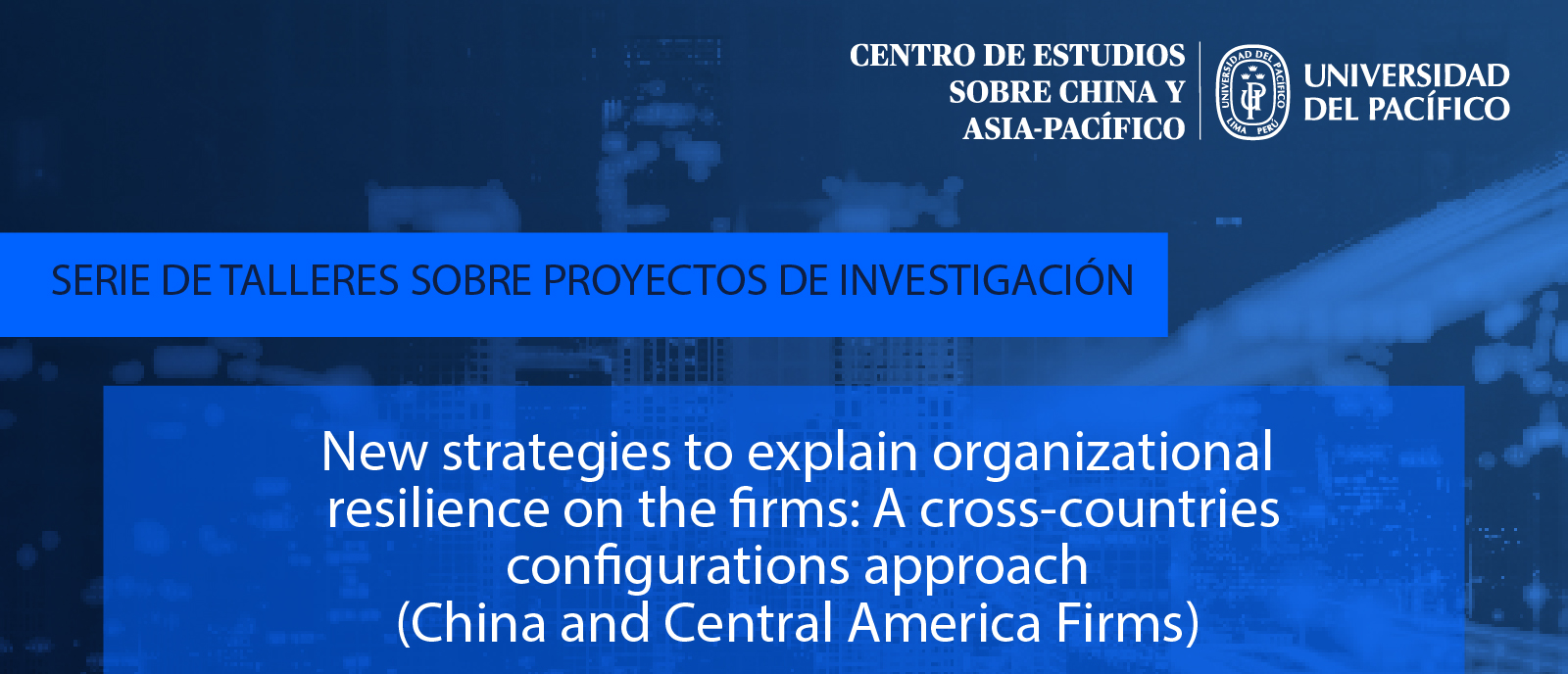 On June 16, 2022, the Center began its workshop series on research projects, with the participation of professor and research affiliate Jorge Heredia, who presented his study "New Strategies to explain organizational resilience in firms: a cross-country configurations approach (Chinese and Central American firms)."  The workshop also featured Chinese commentators, Luo Xun, a professor at Tianjin University of Technology; and Professor Jing Ran of the University of International Business and Economics.
The workshop opened with the words of Dr. Rosario Santa Gadea, the center's director, who noted that these events are serve as working meetings between our research affiliates and Chinese experts in which to discuss research outcomes, exchange opinions, and receive feedback for future research.
Afterwards, Professor Jorge Heredia presented the methodology, results, and conclusions of his research. His study analyzed the strategies of companies in China and Central America during the pandemic, finding that in emerging economies organizational innovation is a necessary condition for resilience in the face of crisis. Meanwhile, aspects such as labor flexibility and emotional intelligence were important for the Chinese companies, while proper control of a turbulent environment were key in the Central American cases.
Next, Professor Luo Xun highlighted the importance of government support for Chinese companies during the pandemic, and noted that internet access and digitization infrastructure facilitated their resilience. For her part, Professor Jing Ran stressed the role of various digital platforms in helping small companies manage their e-commerce, logistics, and payment methods, this aiding their growth and sustainability in the market. Finally, both experts agreed that their studies can be extended to other countries and regions to enrich their comparative analysis.