The Consultative Council of the Center for China and Asia-Pacific Studies at the UP holds its 2021 session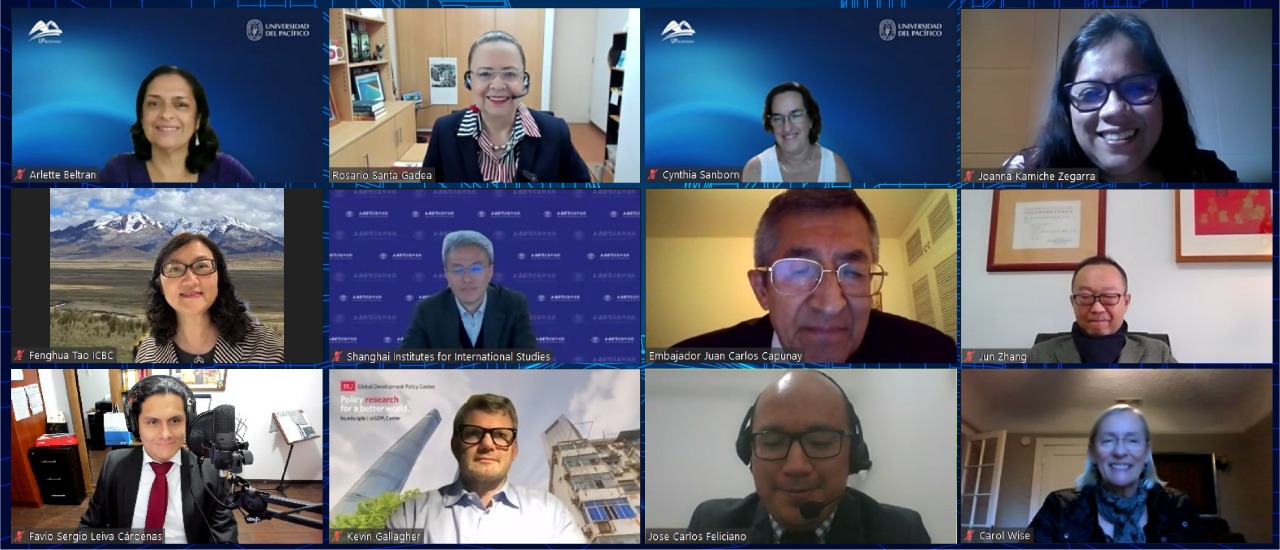 The event constitutes a space in which distinguished national and international experts provide strategic advice and key ideas aimed at improving the Center's management and positioning in its various spheres of action related to China and Asia-Pacific.
The members of the Consultative Council include Yolanda Torriani (former president of the Lima Chamber of Commerce), Juan Varilias (former president of ADEX); and José Tam (president of CAPECHI) as representatives of the Peruvian business community; Tao Fenghua (president of the Association of Chinese Companies in Peru) from the Chinese business sector in Peru; Dr. Chen Dongxiao (president of the Shanghai Institutes for International Studies), Dr. Zhang Jun (dean of the Faculty of Economics, Fudan University), Dr. Kevin Gallagher (director of the Global Development Policy Center, Boston University ) and Dr. Carol Wise (Professor, University of Southern California) representing international academia; Ambassador (r) Juan Carlos Capuñay from the Peruvian diplomatic sector linked to Asia-Pacific; and UP academics Dr. Joanna Kámiche (director of CIUP) and Dr. Arlette Beltrán (vice president for research).
This council session was divided into two stages: in the first, doctors Rosario Santa Gadea and Cynthia Sanborn gave a presentation on the Center's objectives, results, and future plans, and the second involved questions, recommendations, and the exchange of ideas among the members of the Consultative Council. Finally, it is worth noting that the members of the Consultative Council have no formal responsibilities related to the running of the Center, and therefore the outcomes of these sessions are not binding.