The Director took part in the 10th Anniversary of the Comprehensive Strategic Partnership between Peru and Korea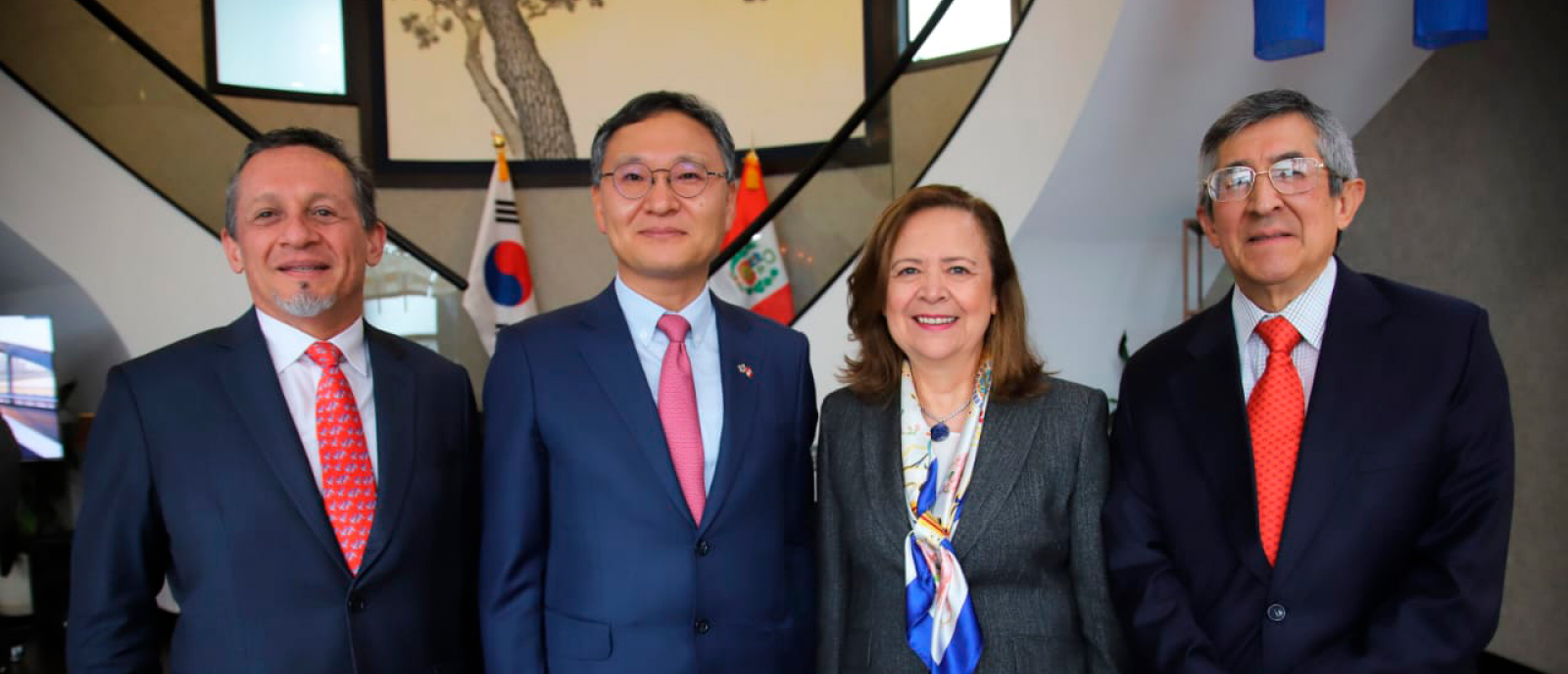 On May 10, 2022, the Embassy of the Republic of Korea in Peru held the 10th anniversary commemoration ceremony of the establishment of the Comprehensive Strategic Partnership (CSP) between Peru and Korea. Dr. Rosario Santa Gadea, Director of the UP Center for China and Asia-Pacific Studies, attended on behalf of our Center.
The relationship between the two countries was consolidated through a CSP on May 10, 2012, when the President of Peru visited his counterpart in the Republic of Korea. During this visit, agreements were signed on the avoidance of double taxation, among other issues, while the Joint Presidential Statement focused on five main components: political cooperation, economic cooperation, science and technology, military cooperation, and official development assistance, among other areas.
With regard to economic cooperation, the CSP seeks to forge mutually beneficial relationships aimed at social inclusion and sustainable development; natural resource development, industrial transformation, investments, and exchange of knowledge and technology; progressive implementation and greater usage of the existing FTA between the two countries; and promotion of investment across various areas, such as infrastructure and training in science and technology. In this latter field, the CSP seeks to foster the sharing of experiences in public policies, capacity building and technology transfer; promote cooperation in bioscience, marine science, materials science, energy and petrochemicals, basic sciences, and human resource development; and devise joint programs and share experiences around e-government and ICTs.​